Hi Bloggers, First of all i'm happy that we just entered December. I just love this month! So much joy, lights, fun, get togther with friends & fam. Every month should be like December! So happy 1st of December bloggers! ANYHOW…
I needed to do this post to show you guys the latest nailpolish I got to my collection.
It's the Sally Hansen Magnetic Nail Color. I received those two colors at work and I love using them! Take a look …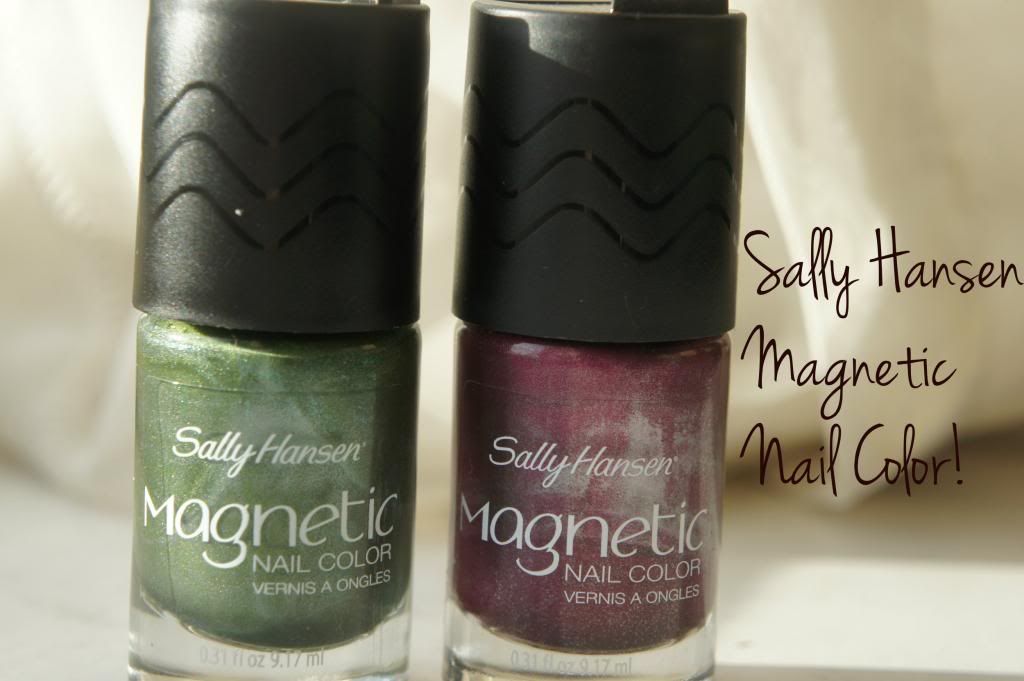 So the first step is applying the nail color to the nails. Don't apply the nail color to every nail at once otherwise the magnetic affect won't work. Start off applying the color on one nail. Apply a second layer on the same nail.
After applying the second coat, immediately put the magnetic overcap just behind your nail cuticle and hold it above your nail. Hold it for 10 sec. What I do actually is hold it for like 20 or 30 sec hahaha just to make sure I'll get a clear wavy affect ont the nail afterwards.
The top coat can be applied after you've done all your nails because the nail color has to dry otherwise chances are big that the affect on the nails will be spoiled. You can use any top coat of choice. I use one that I bought at a local store. It works pefecly & every nail color stays on for days!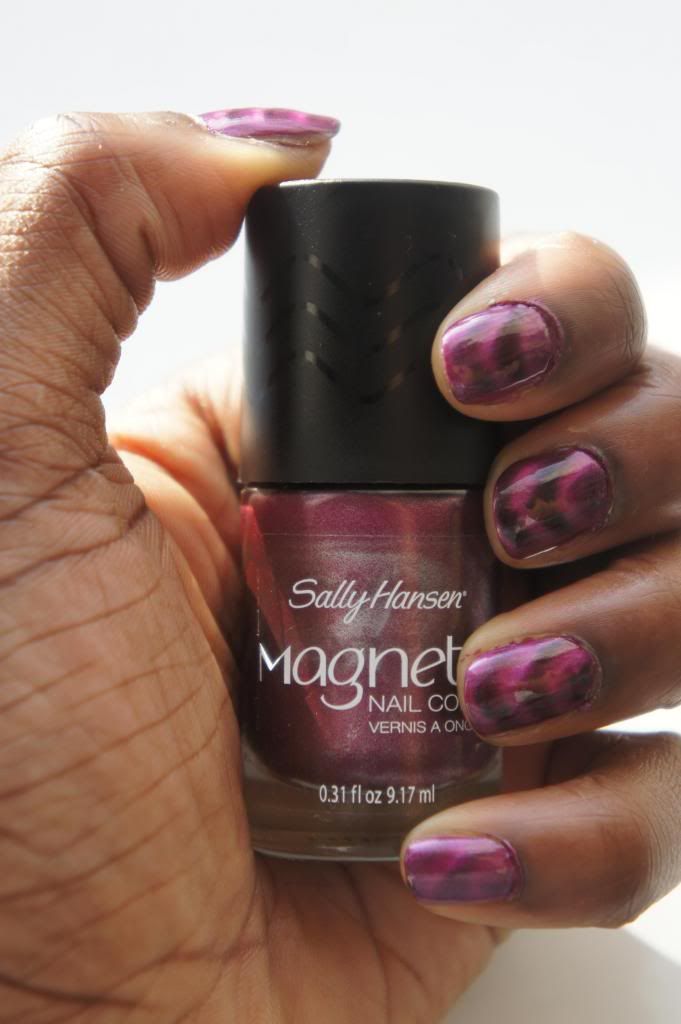 Tadaaa. The end result. I suck at painting whitin the borders as you can see but take a look at the cool affect on the nails! What you think? Ladies, it's definately something to try out. You can buy it in several colors as well and it so much fun to do!
Available colors of the Sally Hansen Magnetic Nail Polish!
Finally I have made my choice on who gets to win My Second Giveaway! It took me such a long time I know. So the winner is ……..
Princess of California!
Congrats Monika on winning the price! Hope you'll have much fun with the products!!
& ofcourse there will soon be a 3rd giveaway…